During the twenty-ninth meeting of the Council of Ministers on Friday, November 19, 2021, the government of the Democratic Republic of Congo took drastic measures to clean up the country's mining sector.
These measures are geared towards effectively combating mining fraud and stamping out the squandering of mining assets by certain political actors and public service officials involved in the administration of the Mining Code.
As result, the President of the Republic recommended to the Minister of Mines the measures outlined below, pending the clarification of the process of forfeiture of the relevant Exploration Permits:
suspend the granting of mining and/or quarrying exploration permits, as well as the transfer and amodiation of mining assets, until such time as the mining register has been completely and urgently cleaned up by the Mining Registry
initiate the procedure for withdrawal of mining rights and/or permanent quarrying authorization following failure to comply with the administrative and social obligations contained in Article 286 of the Mining Code. This is the case, in particular, for non-payment of asset surface fees, failure to commence work within the legal time limit, and failure to comply with social obligations within the regulatory time limit;
continue to identify exploration areas where illegal mining activities are taking place
start the work of the commission responsible for identifying all mining companies that are supposed to transfer 10% of their share capital to the Congolese state when the research permit is converted into an exploitation permit, in accordance with Article 71, paragraph d of the Mining Code
envisage, jointly with the Minister of State, Minister of Portfolio, a permanent framework for the management of the State's shareholding in private companies holding exploitation permits, involving the Mining Registry and the High Council of the Portfolio.
fast-track the process of recruiting a consultant to conduct a technical audit of the cadastral map of the Mining Registry over a period that takes into account the last ten years
initiate, jointly with the Minister of State, Minister of the Portfolio, a systematic control of the management of the mining assets of mining companies in the State portfolio in order to determine the exploitation of the mining assets through amodiations or joint ventures and to determine the amount of revenue that the Public Treasury receives from them
assess the compliance of the process of renewing certain operating rights.
In addition to cleaning up the mining sector, the government's objective is to increase the contribution of the mining sector to the State budget.
---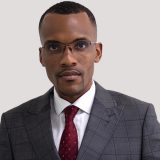 Author: Maitre Trésor Ilunga